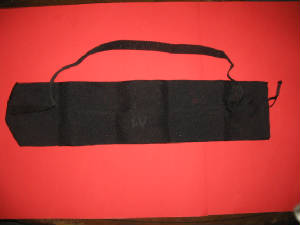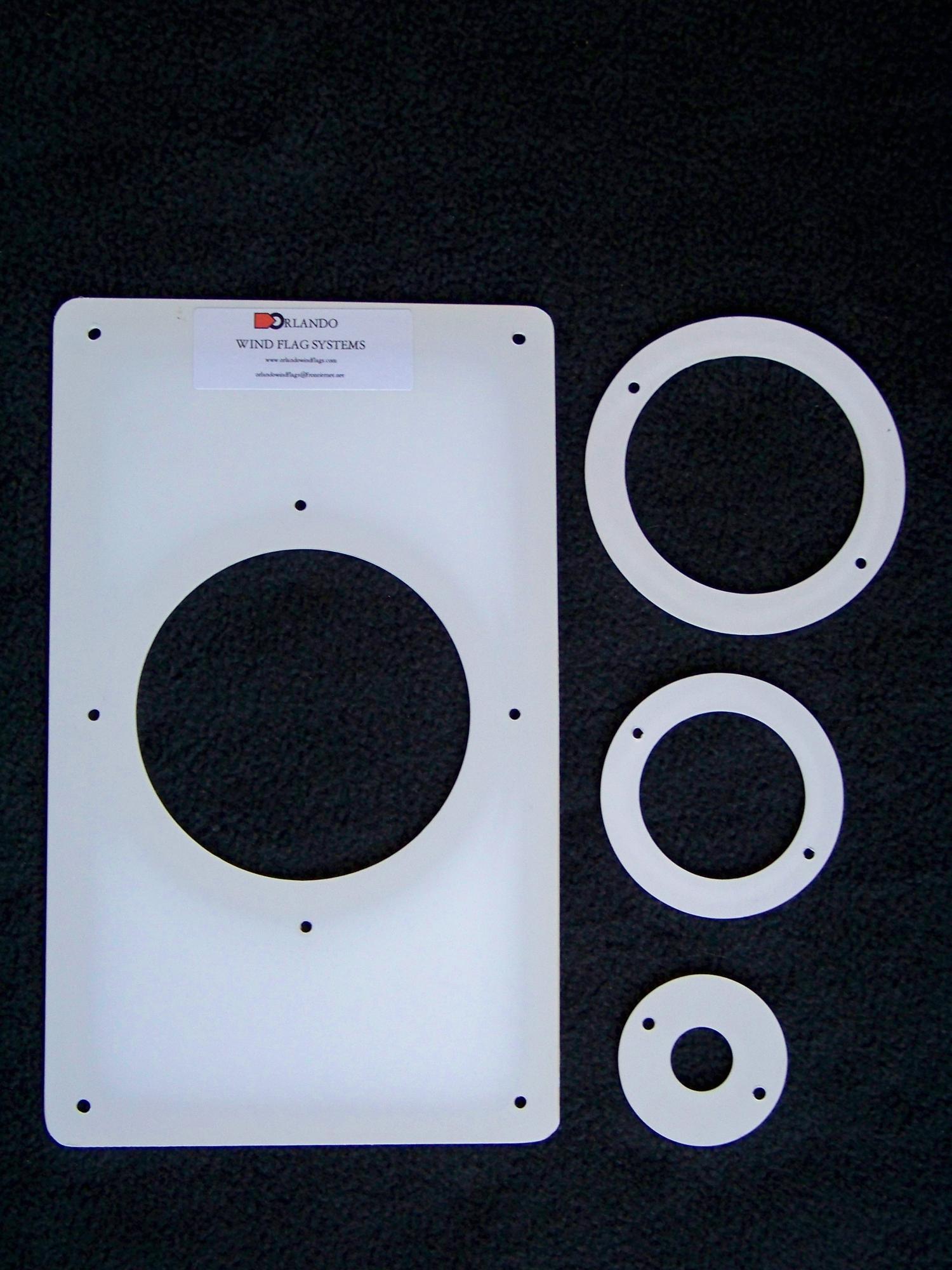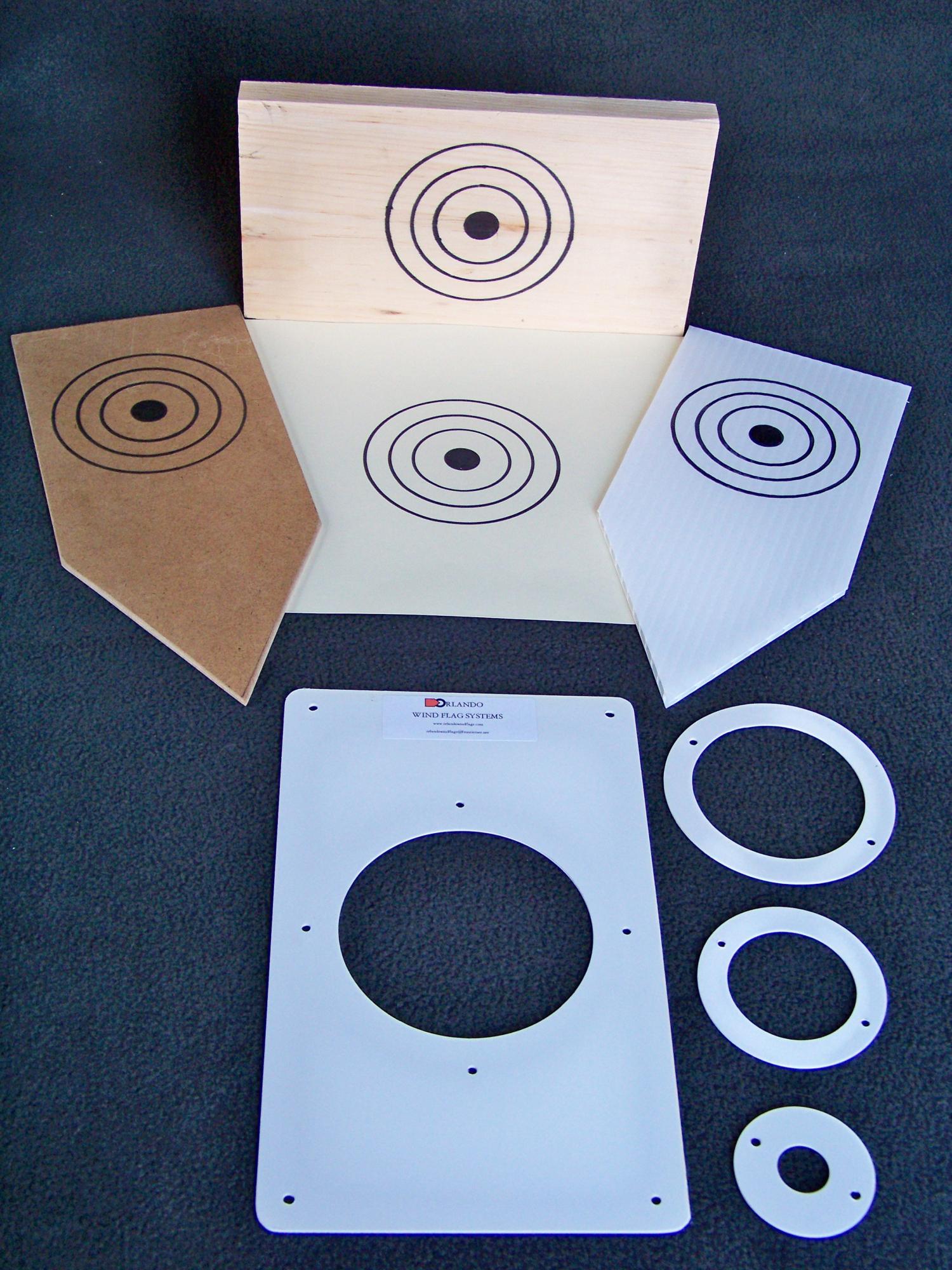 Pole Sleeve
A lightweight, durable sleeve that is a convenient way to carry and protect your poles. Made of nylon with a drawstring closure at the end and a handle for carrying.
28" long x 4" inside diameter
$15
*Color may vary - blue or black
Target Template
Create your own targets using this handy template. It allows you to draw your target on a variety of materials. Made from a durable polymer.
¾" bullseye, 2" ring, 3" ring, 4" ring

$15.50
Sample targets drawn on wood, paper, and plastic with permanent marker.